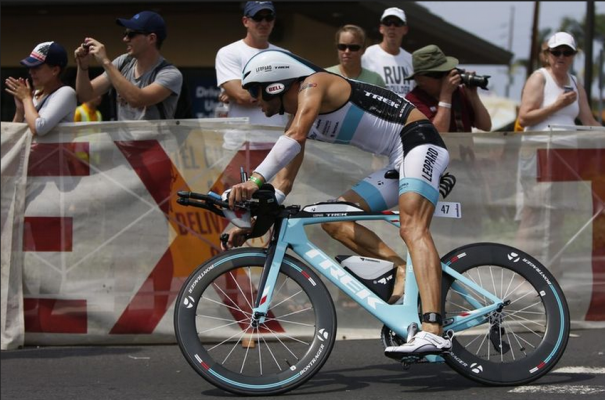 Dirk Bockel returns disappointed from the 2013 Ironman World Championships in Kona. He was racing very consistently between positions 5 and 7 all day, before pulling out of the race feeling sick and in pain.
Bockel was racing for 7h40 when he stepped into the medical car after about 30km into the marathon. He had come out of the water in sixth place, in a group that was closely behind the 2012 champion Pete Jacobs. He came off the bike in fifth place, just behind eventual winner Frederik Van Lierde and ran consistently in seventh place, until the pain took the best of him.
Bockel: "I had to pull out after throwing up several times during the marathon, it was horrible. Some athletes think that the drinks we get handed contained tap water, which is maybe why I had stomach problems. Usually I have a very strong stomach, but not today. Because I threw up several times, I couldn't hold up any fluids. At some point I took a ten minutes break and drank some coke, but that didn't make it better at all."
Bockel also suffered from pain in the right hip. "It started during the run and it got drastically worse. I'm going to have this treated."
"I feel pretty sore now and I'm obviously disappointed. My right hip is cooked. I'm upset, but that is racing. One day you're on the top of the world, the next day you're all the way down. It was a terrible day, but I will be back another day!
Frederik Van Lierde won the race in a time of 8:12:29. Luke McKenzie (+2:50) was second. Sebastian Kienle (+6:56) third.